AI Triggers The Growth Of B2B Sales
Improve Your B2B Startup's Overall Productivity With AI Empowered B2B Marketplace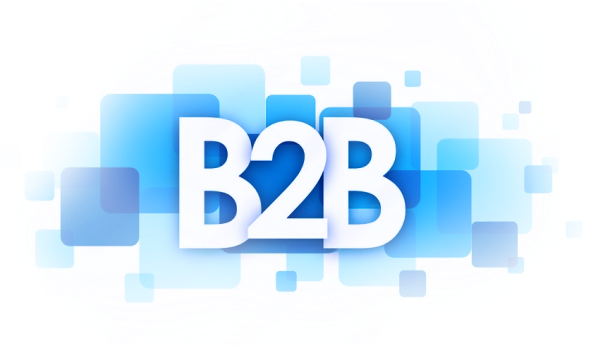 What Is an AI-Powered B2B Marketplace?
Artificial intelligence in mainstream businesses might sound interesting & inspiring to business magnets in the B2B realm. Well, adding fuel to this breathtaking business prospect, AI is already disrupting virtually in every industry. Experts predict, "Over 50+ businesses are in the limelight with AI's integration on their business".
B2B marketplace infused with AI, is a promising digital realm that supports corporates to grow at an unimaginable height. It takes businesses one-step-ahead by moving to automation in replying, suggesting relevant products, etc.
5 Unbelievable Stats On AI Empowering The Growth Of B2B Sales
60% of B2B Sales Organizations Will Transform to a Data-Driven Selling Approach By 2025, says Gartner.
1.75% of B2B Sales Orgs Will Use Both AI and Traditional Sales Solutions by 2025.
87% of Current AI-Using Businesses Plan to Use AI for Sales Forecasting.
Most AI Adopters Experience a 30% to 50% Economic Benefit.
AI Can Help Businesses Automate 69% of Their Data Processing.
What We Offer?

Market & Customer Insights
A predictive analysis algorithm is applied to study about your market and about your customers. It also plays an incredible part in entrepreneurs' growth, by completely analyzing their innovative ideas and thereby turning out with the best ideal solution.

Virtual Assistance
Virtual assistance overtakes human-driven customer service, as they are prone to deliver immediate assistance in a fraction of second. They can quickly handle complex problems and offer an apt solution to a peculiar problem.

Process Automation
Smart algorithms play a vital role in processing automation in industries like finance, banking, travel, healthcare, etc. This smart algorithm is perfect to carry out any proficient task on your business and thereby revised growth is attained by businesses.

Data Unlocking
Structuring a large amount of bulk data is impossible to handle if it's manually processed. To improvise such issues in a better way, AI uses compatible services to structure those unorganized large bulk files. It's one such ideal solution, that's only assisted by artificial intelligence.

Efficient Sales Process
Spice up your sales pitch, with productive influential marketing tools like social media channels, commercial advertisements, etc. AI guides you to reach your target customer and handles all your business functionalities in less time.

Customer Experience
AI constantly studies large data and delivers a personalized experience to every single customer. It quickly identifies patterns by collecting information like past buying history, buying preferences, credit scores & more.
Machine Learning VS Deep Learning In AI-based B2B Solutions

Machine learning quickly processes a large amount of bulk data on your business.
Quickly analyzes the patterns and anomalies in your business
Learns completely over time process
Machine learning algorithms are utilized based on the appropriate business model.
Comparatively, machine learning's performance is less than deep learning.

Deep Learning
Deep learning relies on neural networking for studying a wide range of factors about your businesses.
Deep Learning performs advanced functions like fraud detection
Studies several factors at once
Deep learning is widely used in major business models.
More scalable, offers detailed solutions & has a proven ability to think independently
15+ Use Cases of Artificial Intelligence In Diverse Sectors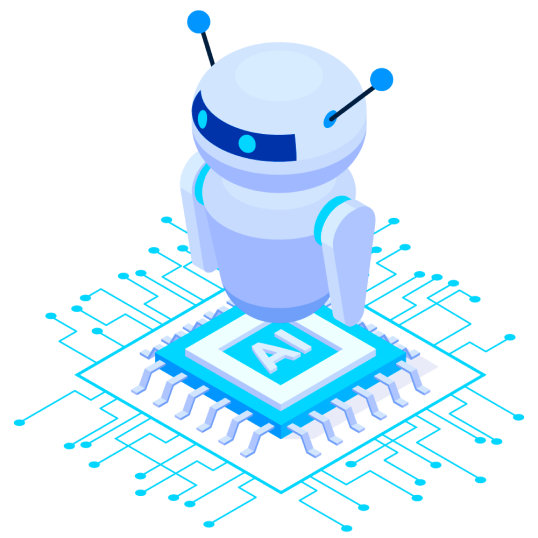 The Future Of AI In B2B Business Growth
Guaranteed Sales Growth
AI-empowered B2B sales growth is quite promising in deriving success in various aspects.
AI Chatbots
AI Chatbots have a bigger probability of replacing humans as they tend to work more efficiently in processing bulk data.
Deeper Insights
AI's efficiency is far superior to our imagination, as it can grasp in-depth insights in a fraction-of-second by using AI learning algorithms.
Automation in B2B E-commerce
Its future is definitely a boon for entrepreneurs who wish to offer a commercial B2B service.

Improvise The B2B Commerce Experience Through AI

AI's Contribution Is Expected To Double In The Next Decade

Shows Improvised Results On Decision Making For Making A Purchase

B2B Sellers Adopts Digitalization To Transform Their go-to-market Strategies

Personalized Recommendations For Sellers Boosts B2B Sales Growth

AI-fused B2B Solutions Targets Your Customer Appropriately

Leverage AI To Accelerate Sales Effectiveness

Leverage AI To Accelerate Sales Effectiveness
Why Choose Us For AI-Integrated B2B Solutions?
As a frontline B2B Solutions Provider, We Assetfinx extend our support for B2B brands and companies who wish to drive their sales and marketing efforts using artificial intelligence. The sole purpose of our B2B solutions is to enhance your overall productivity in B2B Sales, B2B Customer Services & Reviews, B2B community, B2B E-commerce buyer's experience, etc. By claiming our AI-powered B2B solutions you can even avoid critical complexions like a poor response, chances of human errors, etc.
Perks Of Our AI-Powered B2B Solutions
Efficiency & Productivity Gains
Expands Business Community
Gains Quick Exposure In Shortened Timeline
Better Customer Service
Reduces Human Errors
Improved Monitoring
Increased Return On Investment
Reduces Risks Like Cybersecurity Attacks