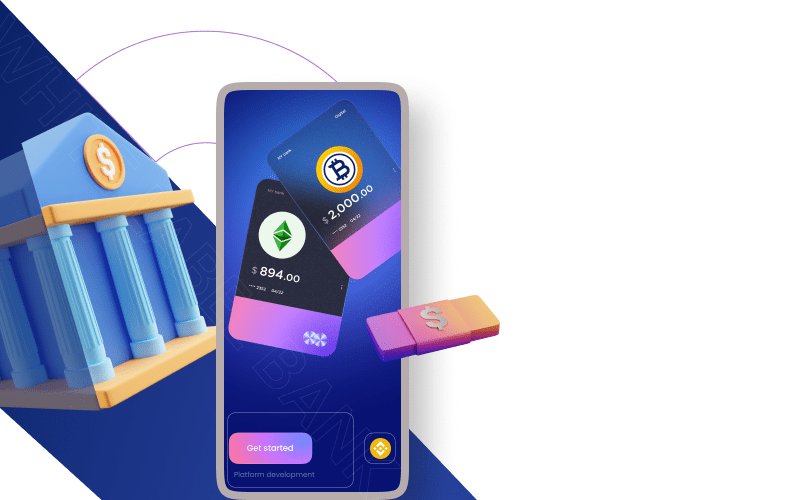 White Label Crypto Banking Platform

Development Company

Absolute Ruling Company In Providing Custom Banking App & Software

Are you a start-up planning to launch a crypto bank? Effectively kick-start your venture with crypto-friendly banking solutions from Assetfinx. We provide a white-label digital asset banking solution that quickens deployment and enables you to jump into the digital asset market quickly.

Our white label FinTech platform is filled up with all essential banking features – such as bank accounts, KYC, Intuitive front-end, Secure API, payments, lending, borrowing, trading, credit/debit cards, and user onboarding.
Why White Label Solution For Crypto Banking?
In general, 'White Label' is used by a development company to sell the rights of a white-label solution to their customer company, either fully or partially. Apart from being less time-consuming, such solutions prove to be economical for businesses. Similarly, a white-label cryptocurrency exchange is a contract that allows cryptocurrency software development companies to create custom exchange platforms.
We aim to provide digital financial services accessible to every citizen of the world by providing core software that helps launch digital banking and payment solutions quickly and effectively, ensuring a starry customer experience to further lifelong loyalty. It results in a high-quality product that our clients will benefit from.
Features

Of Our Robust Crypto Banking Software

Merchant Payment Gateway
Send or receive payments from anyone by starting a trade finance platform allowing users to trade.

Low Transactions Fees
The platform offers low transaction fees for your user each time when they make a successful payment.

Cryptocurrency Trading Desk
This trading feature lets your users sell and buy cryptocurrencies straight from their bank accounts.

Real-time Data Analysis
Profound decisions can be made in any crypto based payments as it provides better database insights.

User Controlled Wallet
User controlled wallets are offered to securely store their cryptocurrencies & private keys in hardware.

Instant Transactions
The instant transaction feature allows your users to transfer money immediately within a second easily.

Protection For Banks From Frauds
Complete risk management system is enabled for AML transaction monitoring, KYC and sanctions testing.

Remittance
Activate cross border transactions quickly and securely by enabling decentralized remittance platforms.

Intuitive Front-End
Make use of our ready-made crypto banking modules into the infrastructure and make it more attractive.

Secure API
Integrate our API management system into your ecosystem for seamless connectivity with other parties.

Banking Modules
Get complete banking modules that include onboarding, customer account, trading, lending, & payments.

Loans & Credit
Users can get loans & credits by keeping the holding as collateral. Get them back by paying the loan on time.
Crypto Banking -
An One Stop Solutions

For All Banking Needs

Crypto Custodial Services

Crypto-Fiat & Fiat-Crypto Conversion
Crypto Banking App Development
Reframe Your Banking Business With Mind Blowing Solutions From Experts At AssetfinX
Features Of Our Magnificent Crypto Banking App
Our crypto banking app solutions offer the below mentioned sterling features integrated into the digital asset banking application.
Multi-Currency Bank Accounts
Individual & Business Accounts
Savings & Credit Accounts
Multi-Currency Bank Account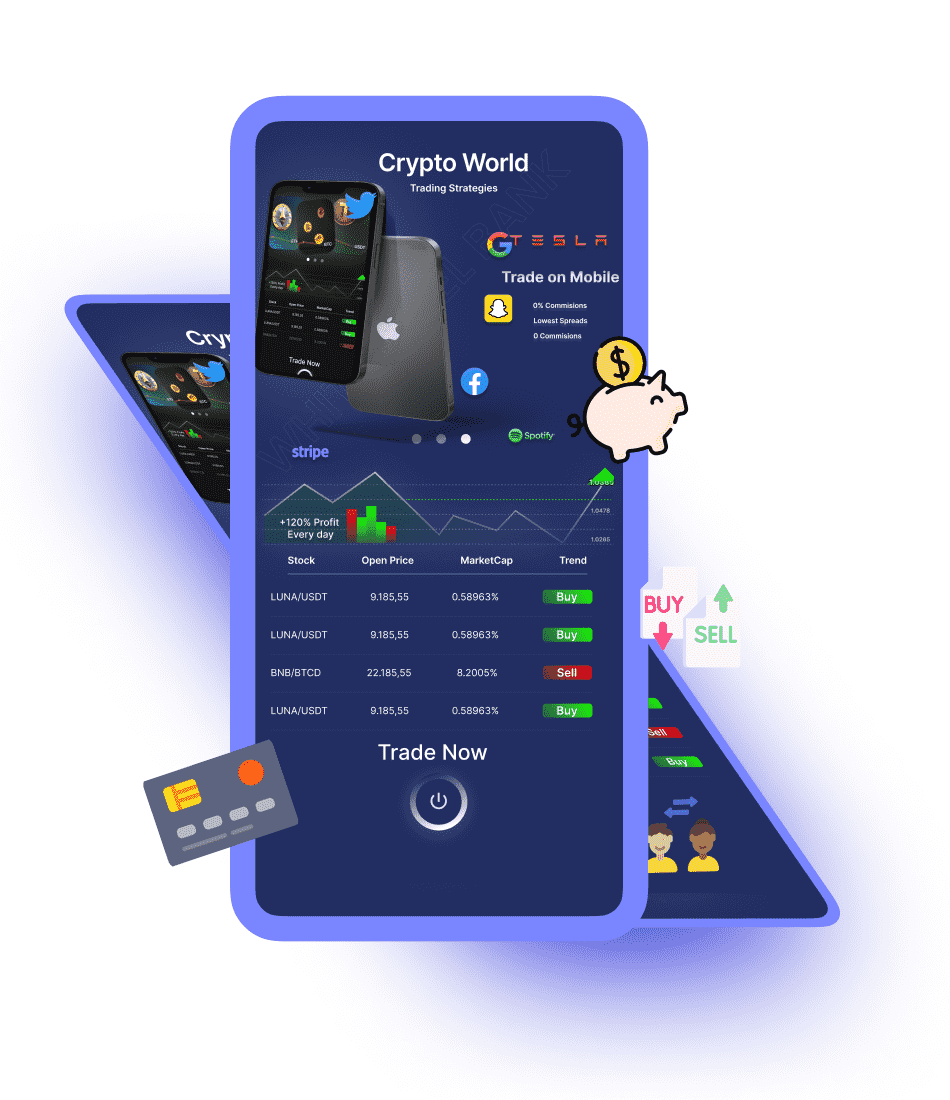 International & Domestic Transfers
Buy/Sell Cryptocurrencies
RBAC, Audit Trail, and more
Why Choose AssetfinX For Cryptocurrency Banking Software Development?

Advanced Tech Stack

Expert Development Team

24*7 Support

Fast Development

Stunning Results

On Time Delivery
Why Still Waiting?
Talk To Our Expert Right Now To Launch Your Fully Secure Crypto banking Software