Digital Solutions for Fintech Industry
AssetfinX provides fintech solutions that enable businesses to manage their assets efficiently and cost-effectively.  We understand that managing finances can be overwhelming, especially for businesses. That's why we offer innovative fintech solutions that are designed to simplify financial management and help businesses save time and money. Whether you need help with accounting, payroll, or invoicing, we have the expertise and technology to streamline your financial processes and make your life easier.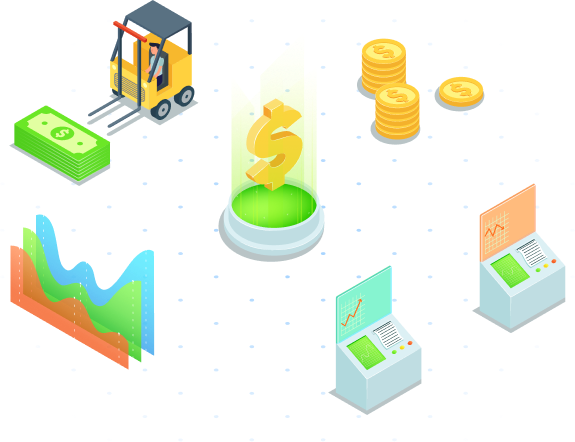 Explore our Services

Payment Processing
We often offer payment processing services to businesses and consumers. This includes facilitating online payments, mobile payments, and peer-to-peer payments.

Digital Banking
We offer digital banking services, including mobile banking apps, online account management, and virtual debit cards.

Investment Management
Our investment management services include robo-advisors, automated investment management tools, and investment tracking software.

Lending
With our lending services, get benefited with personal loans, business loans, and peer-to-peer lending, online marketplace lending and invoice financing.

Financial Planning
We offer financial planning services, including budgeting tools, retirement planning, and investment planning.

Insurance
The insurance service we offer comes with online insurance policy purchases, insurance comparison tools, and automated claims processing.

Cryptocurrency
You can get our cryptocurrency services, including cryptocurrency trading platforms, digital wallets, and payment processing services.

Regulatory Compliance
We accelerate businesses to comply with regulations, including anti-money laundering (AML), know your customer (KYC), and other regulatory requirements.

Risk Management
We provide risk management services, including fraud detection, identity verification, and cybersecurity solutions.

Data Analytics
We use data analytics services to help businesses better understand their customers and make data-driven decisions.
Robo Advisory
Robo-advisory platforms provide automated investment advice to customers with the use of algorithms to recommend investment strategies.
CrowdFunding
Crowdfunding platforms to allow entrepreneurs, artists, and other individuals to raise funds from a large number of people online.
Why Businesses are turning to Fintech Solutions
Fintech solutions can help businesses become more efficient, profitable, and competitive in today's fast-paced digital economy. They provide innovative and efficient ways to manage financial processes and transactions for businesses

Streamlined Payment Processes
 Streamlined payment processes offer increased convenience for customers, allowing them to make payments through a variety of channels, including mobile payments, online payments, and more.

Improved Customer Experience
Boost the customer experience with fast and convenient payment methods, including mobile payments, which can enhance customer loyalty and increase repeat business.

Increased Access to Capital
 Improve the financial operation with increased capital by leveraging fintech solutions. This platform offers online lenders and crowdfunding to secure funding, allowing them to grow and expand their operations.

Enhanced Security
Secure the financial transactions with the use of advanced security measures such as encryption and biometric authentication, ensuring that financial transactions are safe and secure.

Better Financial Management
You can manage finances more effectively with real-time data on their financial performance, allowing them to make informed decisions and adjust their strategies accordingly.
Industry Verticals We Focus












Cutting Edge Data analytics & Management
Data analytics identify and manage risks associated with financial transactions, fraud detection, and compliance with regulatory requirements. Machine learning and artificial intelligence algorithms can analyze vast amounts of data to detect unusual patterns and behaviors that may indicate potential risks.
Our Fintech solutions use data analytics to manage risks, gain customer insights, forecast financial trends, manage performance, detect fraud, and ensure compliance with regulatory requirements. As fintech solutions continue to evolve and innovate, data analytics and management will become increasingly important in providing valuable insights and enhancing business operations.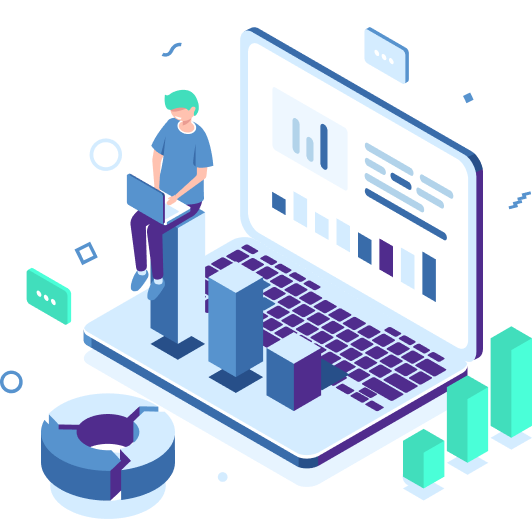 Why Choose AssetfinX for Fintech Solutions?
As the leading Fintech Solutions provider, we partner with several companies across the globe. At AssetfinX, we understand that the fintech landscape is constantly evolving, which is why we offer innovative and cutting-edge solutions that can help your business stay ahead of the curve.  With years of experience in the fintech industry, Assetfinx boasts a team of experts who provide personalized support and guidance throughout the implementation process. You can rest assured that you're partnering with a reliable and trusted fintech provider that is committed to delivering unparalleled service and results.