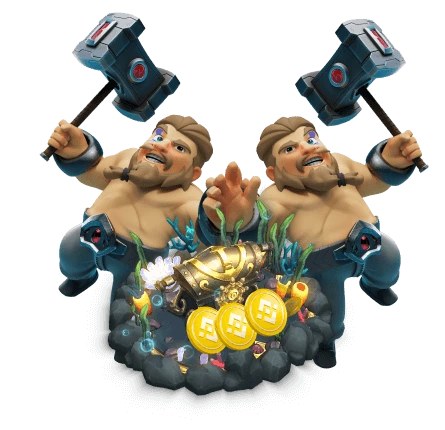 Play To Earn Game Development
Play to Earn is an admiring game concept that allows gamers to earn real money by playing games with non-fungible tokens. The arrival of non-fungible tokens helps gamers to earn more revenue in this commercial gaming environment. We at Assetfinx help blockchain enthusiasts to build their very own Play To Earn (P2E) gaming platform on any desired Blockchain network with next-gen features and functionalities.
Assetfinx is a premium Play To Earn Game Development Company providing the best P2E game development services for entrepreneurs and enterprises who are interested in starting their gaming platform.
Play To Earn Game Development Services

Board Games
Board gaming project in NFT transforms physical board games into digitalized board games.

Battle Games
The battle game allows players to engage in a multi-realm PvP battle with the first ever real-time multiplayer fighting in NFT space.

Arcade Games
Arcade gaming recreates a disruptive 3D art and gaming studio in the NFT ecosystem by embracing the idea of old-school gaming.

Casino Games
Casino games deliver thrilling gambling experiences for gamblers on distinct slots in the online gaming arena developed on top of secured blockchains.

Action Games
Action games are a popular video gaming genre defined by fast-paced gameplay which includes sub-genre like fighting games, shooter games, etc.

Adventure Games
Adventure games focus on integrating puzzle solving gaming mechanisms within the framework with few action elements.
Salient Features Of Play To Earn Game Development
Crypto Earnings

Immutability

Digital Identity

Asset Ownership

Loyal Gaming Communities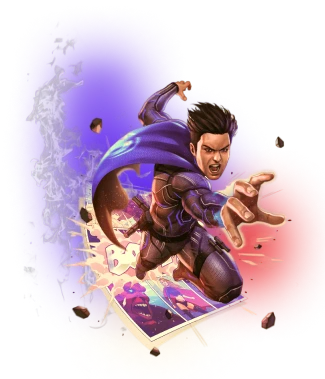 Decentralized Platform

Secure Blockchain Network

Cross-chain Compliance

Rarity

Micro payments
Pros Of Play To Earn Game Development

Transparency
Due to the decentralized nature of the ecosystem the players have remarkable transparency and accountability.

High Scarcity
Scarcity, demand, accessibility and uniqueness of the tokens boosts the investment rate of the gaming assets.

Smart Contracts
Smart contracts are integrated in the development phase to get rid of all the fraudulent activities.

Highly Secure
The NFT transactions are highly secured in the platform we develop. We code them with utmost security features.

Customizable
The P2E gaming platform from AssetfinX is 100% customizable to include as many NFT assets as you require.
Development Stages Of Play To Earn Games
Planning & Ideation
Plan the structure of the game play and ideate the needs of the user and the platform that includes gaming mechanism, in-game economy, gaming asset, etc.
Design
After fixing the gaming concept, requirement, it is now time to design the gaming platform. We have a team of creative designers who build an attractive gaming UI/UX.
Development
Our expert developers will convert the idea design ideas into reality and build a robust platform with their unbeatable code.
Testing and Quality Check
Our genius testers will run a series of testing phases to identify bugs and make your play to earn a gaming platform a bug-free one.
Deployment
Once the P2E gaming platform is ready for deployment it goes live for users to form a community.
Key Revenue Metrics Calculated On P2E Games
No Of Installs
Financial success is measured based on the percentage of installs per year.
Retention Rate
Owners earns based on how long a player is into the game.
Engagement Rate
Revenue is calculated based on the number of sessions per day.
Daily Active Users
Average players who play P2E games on a regular basis.
Average Revenue Per Daily Active Users
It stats the total revenue generated by the game from every single player.
Lifetime Value
LTV means the average revenue earned by a player throughout their lifetime.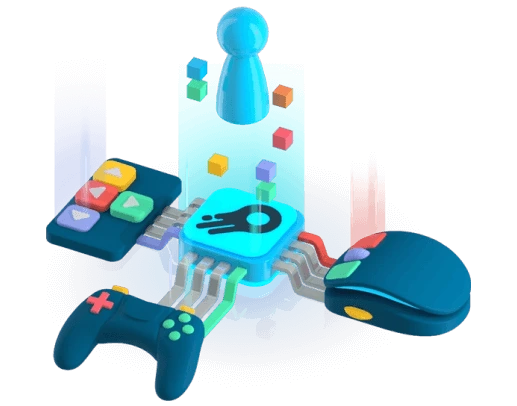 Play To Earn Games We Develop
Play To Earn Game Divisions that We Offer
FPS and TPS Games
Simulation Games
RPG Games
Action Games
MMORTS Games
Adventure Games
RTS Games
Sports Games
PvP Battle Games
Casino Games
Blockchain We Assist








Why Choose Assetfinx For Play To Earn Game Development?
Assetfinx masterly delivers the future-gen Play To Earn Gaming Platform that operates on the peerless blockchain network with unique first-rate functionality, and advanced security features. We develop your dream play to earn gaming platform based on your requirements, with upscale features and APIs, tech stack, etc. Skillful developers from our core team keeps track of the latest trends and technologies to create a dashing P2E gaming platform that stands out from the crowd.
Skillful Expertise Developers