Metaverse Game Development Company
Widen The Next Generation Of Gaming Industry With Our Metaverse Game Development Service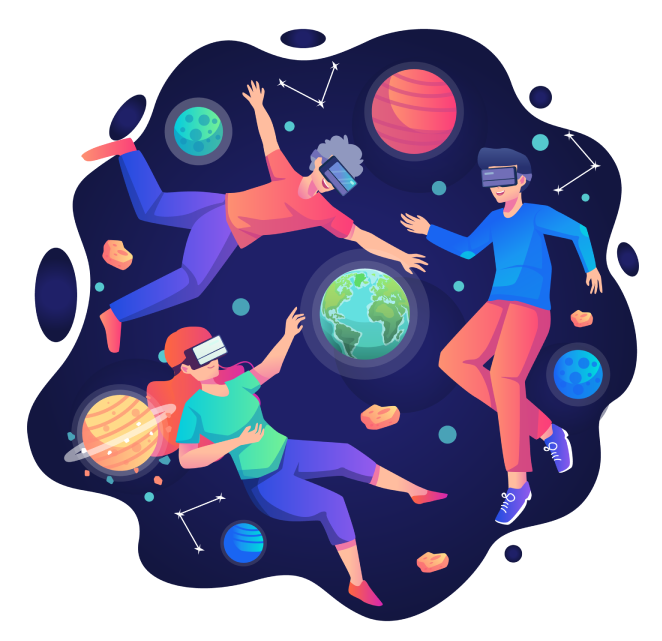 Home
> Metaverse Game Development Company
Metaverse Gaming Platform Development
Metaverse Game Development is developing a virtual world that lets users play the game by taking the role and the storyline of the platform in account. Developing a metaverse gaming platform will bring you huge revenue and help you to benchmark your business in the metaverse space. Metaverse 3D Game Development is becoming a dominant business model in the industry.
Entering in the metaverse game industry would be an excellent choice to launch your venture. AssetfinX a enthusiastic Metaverse Game Development Company, is here to make your metaverse business ideas into real. With our cutting-edge technologies one can launch a futuristic metaverse gaming space that attracts many users.
Metaverse 3D Game Development Services
AssetfinX offers futuristic Metaverse Game Development Services on several blockchain networks. We are loaded with expert metaverse game developers who build the next-gen metaverse gaming environment.

Metaverse Based Simulation Games

Metaverse Based Strategy Games

Metaverse Based Puzzle Games

Metaverse Based Poker Games

Metaverse Based Rummy Games

Metaverse Based Slot Games

Metaverse based Bingo Games

Metaverse based Sports Betting Game
Metaverse Game Development
Features

Here are few of the major metaverse game development features offered by us that can make the gaming experience more realistic.

Games As Networks and Platforms
Time ahead of gaming will be more than just an independent experience. Having more elasticity allows users to develop their ideas, add them to the digital world, develop little sub-games within the platforms, and experience the gaming aura as a platform for other activities.

Social Gaming
The new gaming environment will get restructured due to the interaction, such eccentric traits set it apart from traditional VR. The Multiplayer gaming method will add auxiliary players and can invite, interact, and raise relationships through some other virtual worlds.

Play to Earn
Apart from following storytelling and protocols within the game, users can attain profitable actions. An illustration shows that a player might sell their assets from inside the game to other buyers through a cryptocurrency exchange.

Portable Game Resources
Accessories and gadgets can be obtained from within the games. For instance, weapons and avatar enhancements could be transferred to a variant gaming environment, and NFT rules would oversee digital ownership.

Mixed Reality (MR) Experiences
It is a hybrid reality that involves the merging of emerging real and virtual reality worlds and combines to produce new real-time experiences. Metaverse gaming will incorporate a function between the two.

In-Build Wallet
Our metaverse game platform will have in-build wallets and gateways for payments with high security. This helps your gaming users with a globally accepted payment system.
Benefits Of
Metaverse Game Development
Earn While Playing
In metaverse games, the greatest advantage is that the players can earn money while they play. They players are allowed to collect tokens for buying avatars, weapons, etc which inturn can be sold in the market. This sets a way for the players to earn in the gaming environment. Many individuals in different parts of the globe have decided to make this sector of the economy their primary source of income.
Decentralized
Decentralization is the main feature of blockchain technology. The decentralized metaverse gaming platform does not have any single owners or creators and so all the gamers inside the network will have equal rights. This lets them make any changes and updates in the network when that is accepted by more than half of the users. If so it will be brought into action. We develop an open-source gaming ecosystem.
Cross-Game Assets
The gaming assets like avatar, weapons, powers, achievements, and other things acquired in a game cannot be used outside the other gaming platform. This is the big drawback in the current gaming industry. But metaverse games offer the big opportunity to utilize the purchases and rewards earned in one game that can be availed in other games on the network. This increases the gaming interest among users.
Process Involved In Metaverse Game Development
Slow down and know about the process involved in metaverse gaming platform development.
Choose Desired Blockchain Network
Choose the right blockchain network for your metaverse game platform as this will deal with the player's performance. An irrelevant blockchain network choice will affect the gameplay at a certain point.
Develop A Interesting Story Line
The next step is to develop an interesting and user attractive story live for the metaverse game. This requires exciting character, equipment, and story that can easily engage millions of users to play.
Build Game Environment And Visuals
Now the developers play a vital role in developing the storyline to reality. The virtual environment should be realistic containing all the elements that replicates the real world.
Add On Sounds And Levels
To make the gaming experience even more realistic, sounds, voices to characters, and effects are added to the game. Also the game difficulty levels are added to maintain the excitement of the game.
Testing And Deploy
After the development process, the developed metaverse gaming platform will undergo several levels of testing procedures. This will help to find bugs and fix it immediately and deploy them to the global market.
Blockchains We Work On

Why Choose AssetfinX for Metaverse 3D Game Development
As a leading metaverse game development company, AssetfinX brings out attractive and exciting metaverse gaming solutions with right blockchain solutions.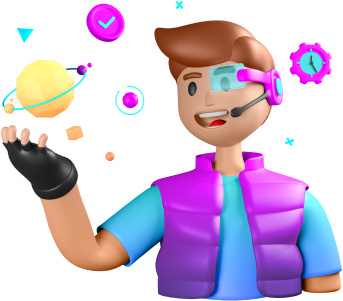 Metaverse Game Development Company
Redefine The Metaverse Industry Our Metaverse Game Development Services!
Talk to Our Blockchain Experts
Our AssetfinX experts will help you find the best approach to Start your Blockchain Platform
Years of Blockchain Experience
---
---