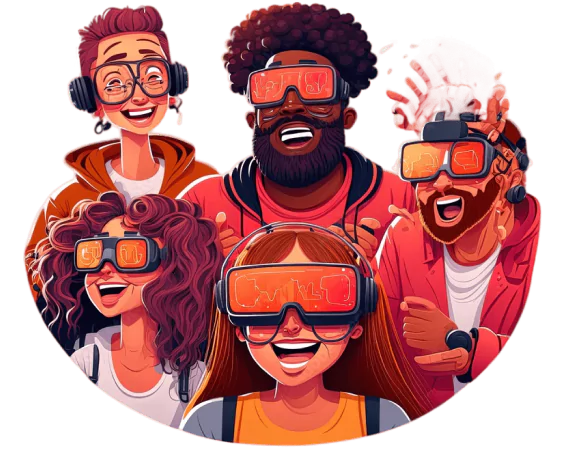 Metaverse Game Development
Metaverse Gaming is gaining huge hype when compared to other use cases in the Metaverse industry. With new entrants in the gaming market, many investors rush forward to gain profits by starting a similar VR gaming platform. The success rate behind "Metaverse Games" is about its impeccable features offered by both virtual reality and augmented reality. As the Metaverse gaming platform connects users virtually in a shared 3D space, they can immerse themself in a VR world and interact with each other using VR devices.
This real 3D virtual world supports users to socialize within the gaming environment and also trade digital assets on the platform. Many interesting predictions and facts on Metaverse Games lead to a reinforcement in investors to launch their high-end Metaverse Gaming Platform. Developing a virtual 3D gaming space in Metaverse will in return yield maximum profits for the investor.
Step 1
Market Research
Finding out the interest of gamers plays a crucial role in identifying the hype of the business model in the metaverse gaming industry.
Step 2
Planning
Professionals in our team keenly focus on elaborating on the gaming theme and designs just by coordinating with our clients for descriptive information.
Step 3
3D Game Creation
Execution plays a vital role as it turns entire requirements into reality. Our developers ensure that the outline, perception & technical aspects are properly inherited in the gam
Step 4
Focuses On Developing Gaming Elements
Specialists in our crew focus on building a variety of gaming elements like avatars, gaming even focus on offering a personalized gaming experience by adding customizations.
Step 5
Testing & Debugging
This phase ensures whether coding is properly done and checks for bugs to avoid complex & minute errors. a hassle-free gaming experience by testing & debugging the gaming functionalities, repeatedly.
Step 6
Release
After polishing the entire coding process by testing, the Metaverse gaming platform is moved to live. Now, our adorable Metaverse Gaming Platform can be accessed from any remote location of the world.